Benihana Hibachi Chicken Rice Recipes
---
BENIHANA HIBACHI CHICKEN RICE
This is a copycat version of the Hibachi Chicken Rice served at Benihana. Made in a pan but can be done on a flat grill like at the restaurant.
Recipe From food.com
Provided by Member 610488
Time 40m
Yield 4 serving(s)
Steps:
Cook rice following instructions on package (Bring 2 cups water to a boil, add rice and a dash of salt, reduce heat and simmer in covered saucepan for 20 minutes). Pour rice into a large bowl to let it cool in the refrigerator.
Scramble the eggs in a small pan over medium heat. Separate the scrambled chunks of egg into small pea-size bits while cooking.
When rice has cooled to near room temperature, add peas, grated carrot, scrambled egg and diced onion to the bowl. Carefully toss all of the ingredients together.
Melt 1 1/2 tablespoons of butter in a large frying pan or flat grill over medium/high heat.
When butter has completely melted, dump the bowl of rice and other ingredients into the pan and add soy sauce plus a dash of salt and pepper. Cook rice for 6-8 minutes over heat, stirring often.
This fried rice can be prepared ahead of time by cooking the rice, then adding the peas, carrots and egg plus half of the soy sauce. Keep this refrigerated until you are ready to fry it in the butter. That's when you add the chicken, salt, pepper and remaining soy sauce.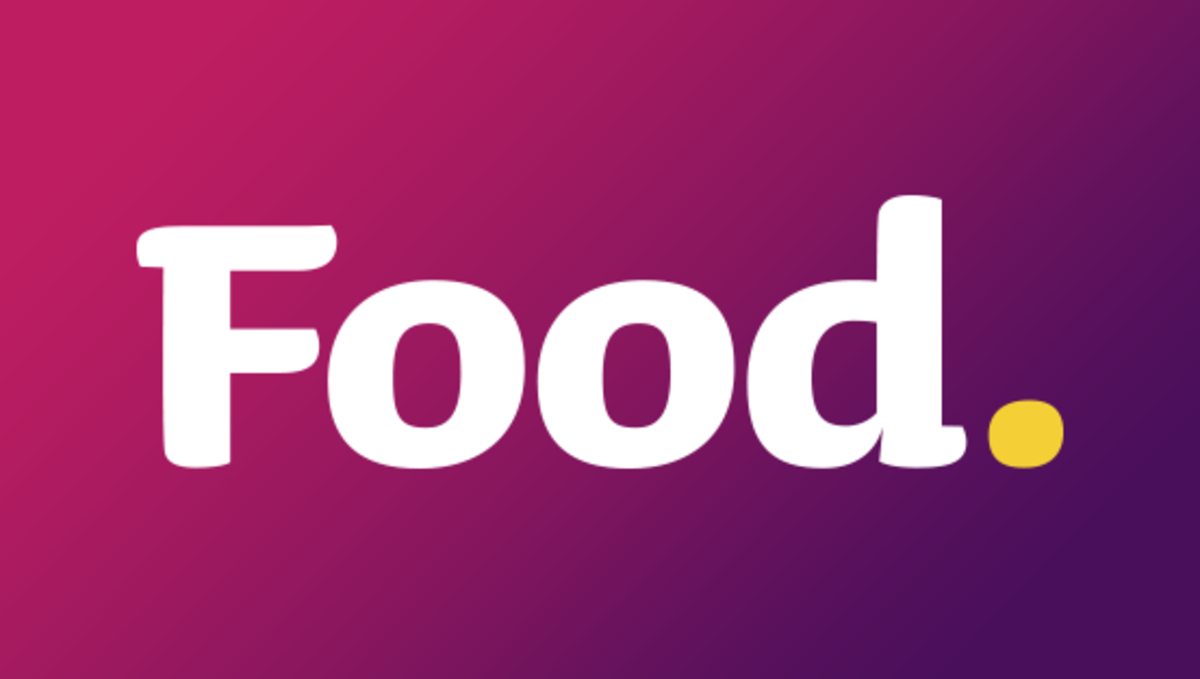 Number Of Ingredients: 10
Ingredients:
4 cups cooked rice
1 cup frozen peas, thawed
2 tablespoons carrots, finely grated
2 eggs, beaten
1/2 cup onion, diced
1 1/2 tablespoons butter
2 tablespoons soy sauce
1 cup chicken breast, diced into 1 cubes
salt, to taste
black pepper, to taste
---
BEST COPYCAT BENIHANA JAPANESE CHICKEN RICE
If you've ever been to Benihana you will know that one of the highlights is the Chicken Rice they serve. It is tasty and served right after their onion soup. I enjoy eating 1/2 the rice as an appetizer while waiting for my food to be cooked. I have read several recipes and have found an ingredient that makes this recipe more authentic. Hope you enjoy.
Recipe From food.com
Provided by Chef Simply Delish
Time 1h5m
Yield 6 serving(s)
Steps:
The rice could be pre-cooked the night before and stored in fridge or cook the rice using package directions -- Note: double the water per each cup of uncooked rice. For this recipe you would use 4 cups of water and 2 cups of uncooked rice, pinch of salt and once you bring it to a boil, turn the heat down and cook for 20 minutes covered. You must spread the rice out after it is cooked in a shallow pan and cool it off in the fridge (or freezer if you have room). Needs to be at room temperature or cooler.
Make your garlic and butter compound. Put softened butter in a bowl large enough to allow you to mix the garlic into the butter. Needs to be well blended. Use a potato masher to mash the butter or use a hand mixer if you wish. Peel garlic by hitting each clove with the side of a knife being careful and keep sharp end of knife away from you. It is now easy to peel and you will do this with both cloves (or 1 if you want less of a garlic flavor) and then finely mince. After garlic is minced you will use the side of the knife and run the side of the blade in each direction to mash the garlic. You want to make a paste out of the garlic. Add the garlic to the butter and mix really well. Keep the bowl on the counter ready for use.
Wash and dry your chicken breast and cube it into small bite size pieces.
Dice your onion. Thinly cut the greens on the green onion.
Scramble the eggs in a frying pan with 1 teaspoon of sesame oil. Then cut the cooked eggs into small pieces and put aside.
In a large frying pan or a wok add 2 tablespoons of sesame oil and cook the onion on medium heat for 5 minutes stirring often. You just want it soft and don't burn it. Now add your cubed chicken and stir often. You don't want to burn the chicken but a little color is fine. Add some salt and pepper to taste. Cook chicken about 5-7 minutes on medium heat. It will cook fast because it is cubed small. Add 1 tablespoon of the garlic butter compound. Add the peas, carrots, and green onions. Cook for 5 minutes or until just tender. (you can taste a carrot to test for desired taste) Do not overcook. Stir often. Leave in pan.
Add 2 tablespoons of garlic butter compound and add the rice a handful at a time. Carefully stir everything together and keep adding rice until all the rice is added and well mixed together. At this time add 1 more tablespoons of the garlic butter compound. Cook rice for 5-7 minutes stirring often. Add the cooked eggs, stir well carefully. Now add your soy sauce. Mix well to distribute evenly. Add remaining salt and pepper to taste.
If you wish to add the toasted sesame seeds do so now and stir and serve. Since we used sesame oil in the recipe the seeds are optional.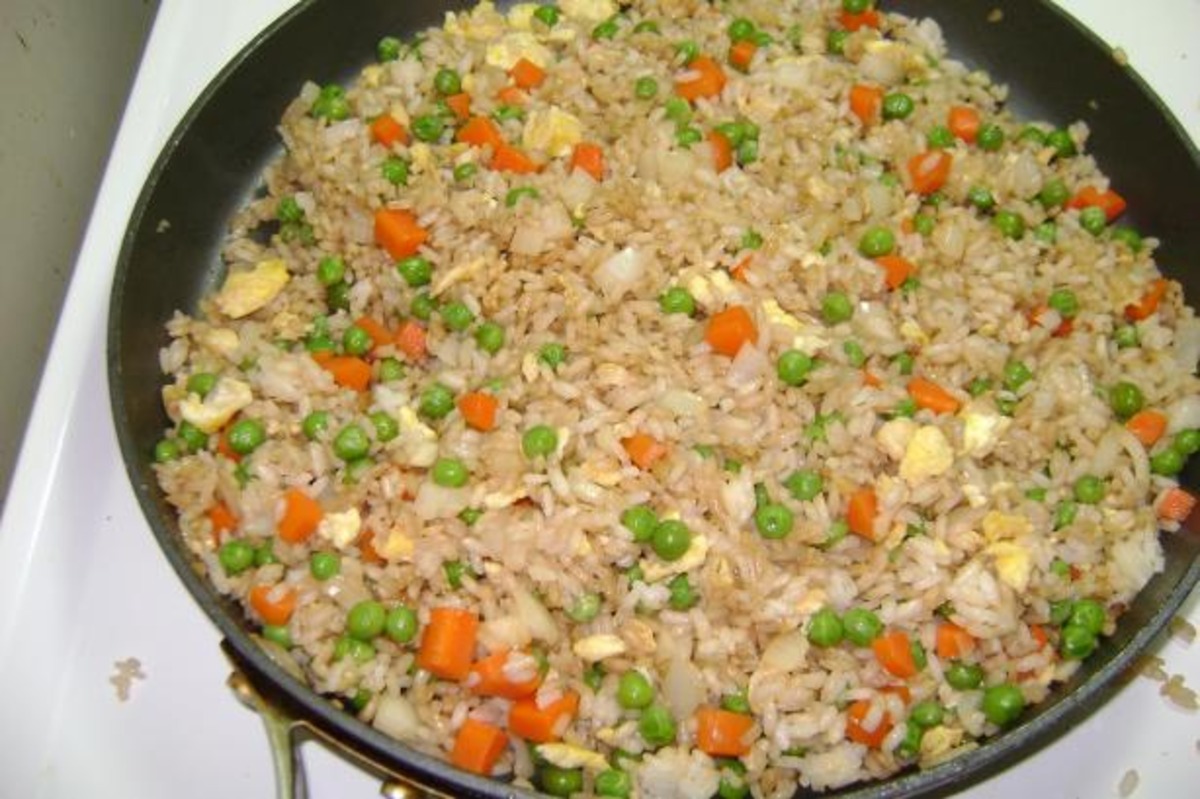 Number Of Ingredients: 15
Ingredients:
4 cups cooked rice, cooled to room temperature
4 tablespoons sweet butter (softened)
2 garlic cloves, finely minced (use 1 if you want a lighter garlic flavor)
1 teaspoon sesame oil
3 eggs, beaten
6 -8 ounces boneless skinless chicken breasts, cubed
2 tablespoons sesame oil
1/2 cup frozen peas, thawed (may omit)
1/2 cup frozen carrots, thawed
1 cup onion, diced
1/4 cup green onion
1/2 teaspoon salt (to taste)
1/2 teaspoon black pepper (to taste)
2 tablespoons low sodium soy sauce
2 tablespoons toasted sesame seeds (optional)
---
More recipes about Benihana Hibachi Chicken Rice recipes recipes